November 16, 2018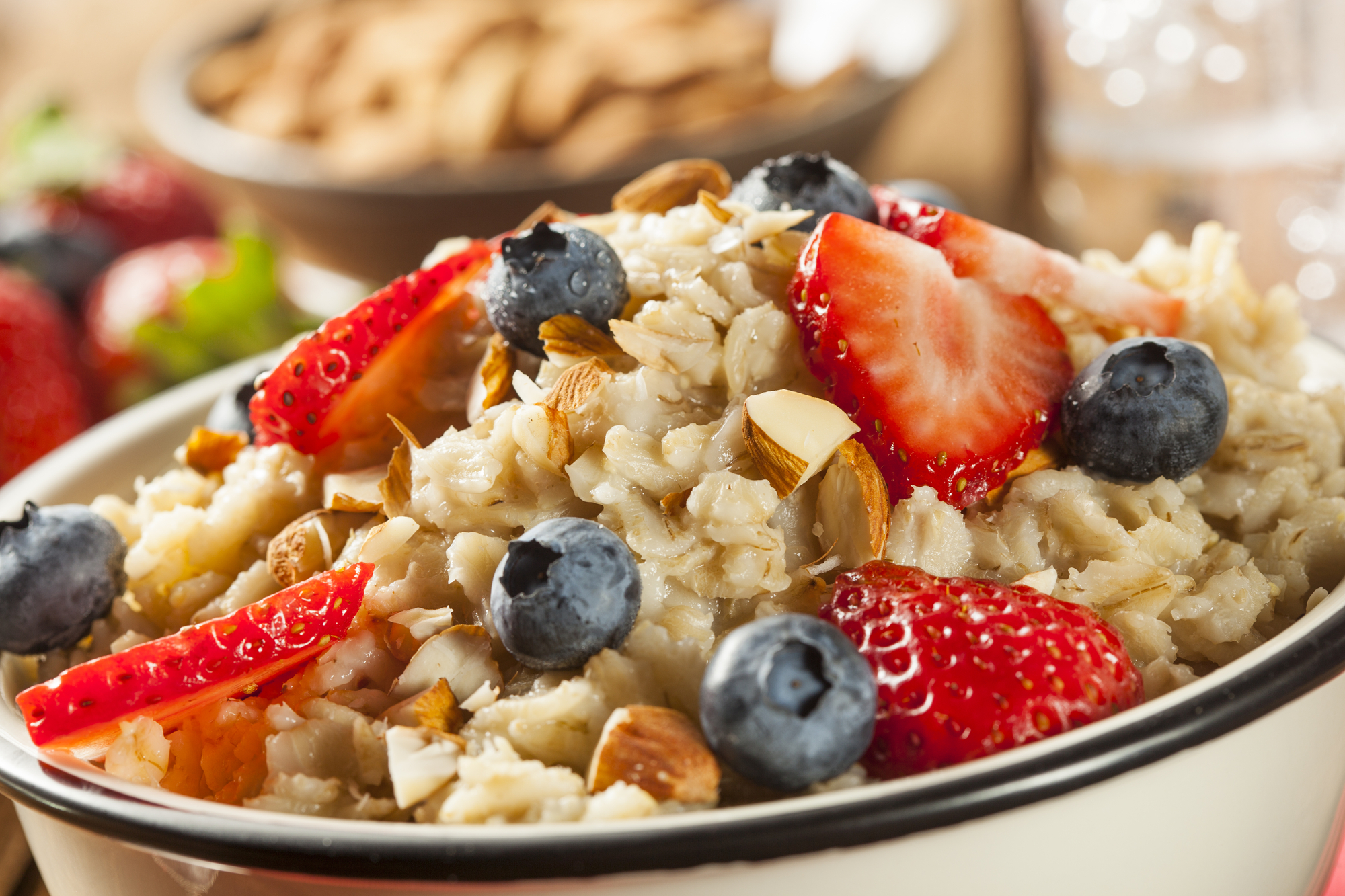 By: Taylor Empey | CFT, SFN, SET, Elite Trainer Level I | Iron Allies Fitness | 3844 S. 300 E. Salt Lake City, UT 84115 | 801-263-5336 | ironalliesfitness@gmail.com | ironalliesfitness.com
What's up Allies?!
This oatmeal is packing a powerful ingredient – protein. Mix a scoop of your favorite protein powder into your oatmeal to transform it into a quick and healthy breakfast.
Servings: 1
Here's what you need…
1/2 cup whole grain oats
1 cup water
dash of salt
1 scoop high quality protein
1 tablespoon chopped macadamia nuts
1 tablespoon golden raisins
Mix the oats, water and salt together in a microwave safe bowl. Microwave on high for 2 to 4 minutes.
Stir in protein, top with nuts and raisins.
Nutritional Analysis: One serving equals: 325 calories, 7g fat, 41.7g carbohydrate, 10.2g fiber, and 25.7g protein.
Text, call or email us today to join us for an entire week of FREE unlimited group training classes and a private 1-on-1 consultation!
Click here to schedule your initial consultation! 
-Team Iron Allies
Tags:
#IronAllies #IronAlliesFitness #IAF #Fitness #Fitspo #UtahFitness #Fitcon #FitconUtah #utahfitfam #utahfitspo #Fit #Muscle #VASA #vasafitness #WeightLoss #FatLoss #Health #Healthy #SaltLakeCity #Utah #saltlakecityutah #SLC #UT #utahgram #bodybuilding #weightlossjourney
exercise classes salt lake city, fitness classes in salt lake city, weight loss salt lake city, gym in salt lake city, gym in salt lake, fitness salt lake city, boot camp fitness center slc, best gym in salt lake, fitness centers in salt lake city Utah, gyms near salt lake city, gyms in murray Utah, fitness clubs salt lake city, slc fitness classes, gyms in salt lake city Utah, personal trainer salt lake city, personal training salt lake city, personal fitness trainer salt lake city, personal trainer slc, bootcamp salt lake city, fitness classes salt lake city,